High current 16 Pin 35A 500V AC Drawer Type AC Charging Pole Module Connector board to board connector
about:power connector

A power connector is an essential component used to establish a secure electrical connection between a power source and a device or equipment.

Power connectors come in various types and configurations, each designed to meet specific voltage and current requirements.

Voltage ratings for power connectors can vary widely, with common standards including 125V and 250V, ensuring compatibility with various electrical systems.

Current capacity is a critical parameter, indicating the maximum current a power connector can safely handle without overheating or causing electrical issues.

The physical design and pin configuration of power connectors may differ based on their intended use, ensuring proper connectivity and power distribution.

Power connectors are found in countless applications, from household appliances to industrial machinery, providing reliable and standardized solutions for electrical power transmission.
Hot Tags: board to board connector,power connector,round connector




Main Technical Parameters
Product Model: JDC-16T-001 & JDC-16Z-001

Gender: Male and Female

Mechanical Life: 1000 times

Spec: 12# (16 pin)

Rated Current: 35A

Voltage Curren: 500V AC

Withstand Voltage: 1500V AC (Normal)
Insulation Resistance: ≥3000MΩ (Normal)

Contact Resistance: ≤1.0mΩ

Surface Finish: Plated Silver or Gold
Materials
Housing Material:

PET , UL94V-0, Black

Pin and Jack: Brass

Crown Spring: Beryllium bronze
Operating Environment
Operating Temperature: -40 to 125℃


Current Rating: This connector is designed to handle a maximum current of 35 Amperes, making it suitable for applications requiring high electrical current throughput.

Voltage Rating: It has a voltage rating of 500 Volts AC, allowing for the transmission of power at this voltage level.

Pin Configuration: This connector features 16 pins for wire-to-wire connections, providing a robust interconnection between wires or cables.

Wire Compatibility: It is compatible with wires of appropriate gauge and specifications to handle the rated current and voltage.

Connector Type: The connector is of the board-to-board type, indicating its suitability for connecting components or boards within an electronic system.

Materials: Information about the materials used in its construction, including the housing and pins, ensuring durability and reliability.

Operating Temperature Range: The connector's specified temperature range for safe and reliable operation.

Mounting Type: Details on how the connector is mounted or attached to the boards or wires.

Insulation Resistance: The connector's insulation resistance, indicating its ability to prevent electrical leakage.

Contact Resistance: Information on the contact resistance, which affects the efficiency of power transmission.

Durability: The number of mating cycles it can withstand before experiencing wear or degradation.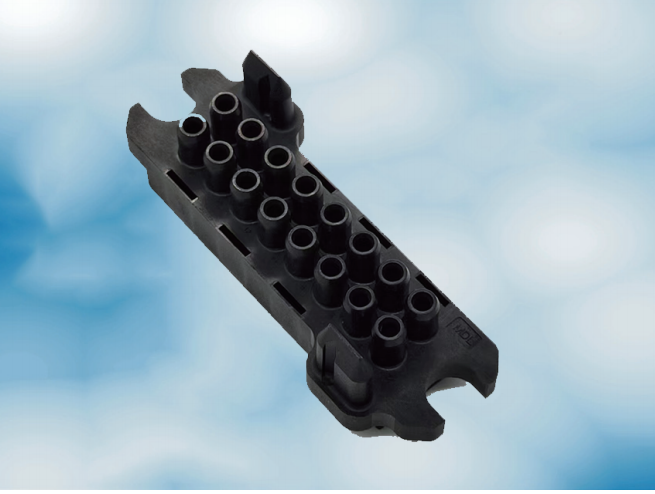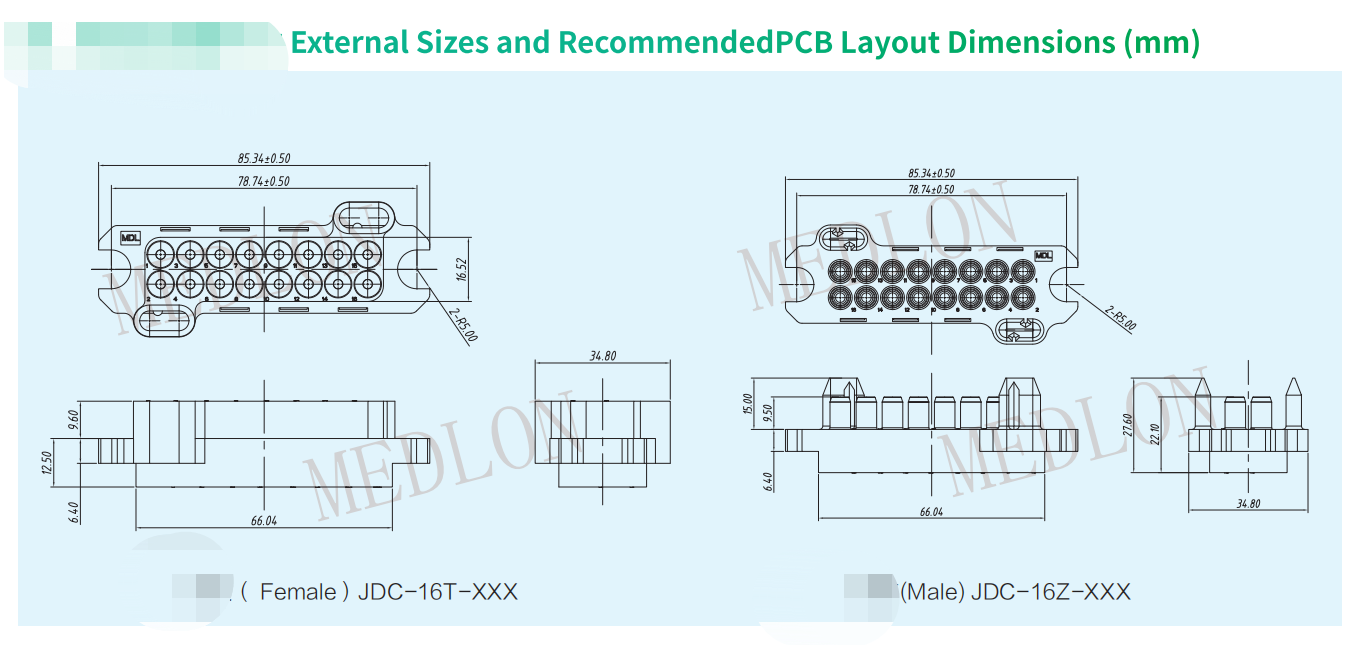 | | |
| --- | --- |
| JDC-16Z-001 board to board connector | JDC-16T-001 board to board connector |
Welcome to ask for the drawing and send your requirments
At present the optional terminal styles include crimping ,solder cup ,PCB tail and thread.

New design connectors are welcome to be ordered.
Intelligence high frequency switching power supply, communication power supply, electric power supply, railway power supply, LED power supply, 5G equimpent

UPS systems/Power unit /big capacity power cabinet

Contravariant power

Drawer low-voltage cabinet etc.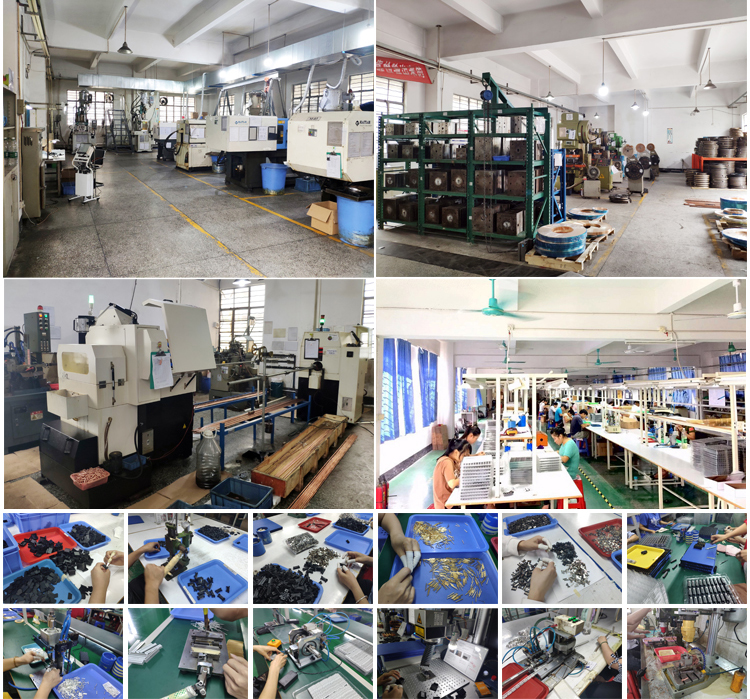 Shenzhen Medlon Hardware Product Co.,Ltd & Dongguan Meixinlong Hardware Products Co.,Ltd was founded in 2006. It is a high-tech private enterprise that focused on desiging,manufacturing and selling connectors, such as EV AC/DC Charger, power module connector, high desity connector, and mobile phone connector. The company's poducts are widely used in communications power supply, electric power supply , UPS power supply, server, medical , mobile phones and other fileds.